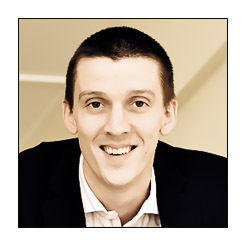 Based in Caterham, Surrey, I consider myself to be a London-based photographer, specialising in Architecture and Landscapes; Portraiture and People.
Passion
I have a strong passion for High Dynamic Range (HDR) photography, as it has a powerful artistic use – in capturing the pseudo-real, dystopian view of the world I love.
Artistically, I draw my inspiration from the world of cyberpunk, sci-fi and film noir. I have a strong interest in creating dystopian visions of the urban environment; London is a great playground to practice my art!
Background
My interest in photography started with my first digital camera, which I bought in 1999. Prior to Digital, and being a poor student, I found my 35mm prohibitively expensive. Even then the cost of a camera that chewed through AA batteries like a bulldog through a kitten, was less than ideal!
On this site I highlight examples of my photography, including hobby work, fine art and wedding photography. I also detail how I take images, in (I hope) a jargon-free way through my blog. I'm happy to discuss anything on this site in more detail, either on the phone, via email or face-to-face.
Experience
I'm an accomplished and diverse photographer, having freelanced for a decade, I am comfortable with a variety of styles and disciplines;
Weddings – I have photographed weddings in more traditional (but technically challenging) venues like Churches, through to less conventional venues for example, Tower Bridge and the South Bank
Portraiture – I have experience dealing with a variety of subjects, as a father to two children I've a good understanding on how to get the best images
Architecture – From a professional and hobby perspective I enjoy capturing Britain's diverse architectural landscape. I am well practiced in cutting-edge techniques, for example the use of Tilt & Shift lenses and High-Dynamic Range photography
Event – As official photographer for several music venues, I have regularly attended club and band nights. The low light and frantic action of these events are testing for even the best equipment and skills. I am well versed in extracting the optimal results from my equipment
Gear
For more details on my constantly expanding collection of equipment, please click here. Where a project requires more complex equipment I have relationships with several lens and camera hire firms, who can supply additional gear.